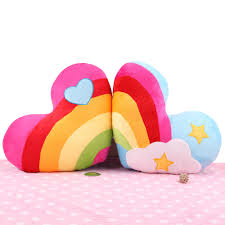 guys actually I uploaded episode 3 two times don't confuse. And Sorry for that
Guys let's go into episode. Before that I have to thank all my readers and teachers (guru).without them I am nothing. As you all know there is thing maata aur pita aur guru ( mother father and teacher)
Let's go
All four of them reached the room
Tej: I am very tried ya
Rithvik: I enjoyed the whole day.
Vin Rana : Tej what the girl tell about the complain?
Tej: Oh shit I forget to tell the main thing
Arivand: what happened is it she not ready to withdraw the complain.
Tej: no she already complained. And she tell me that she can't do any thing hereafter.
Vin Rana and Arivand shocked
VinRana: What!
Arivand: what to do now? And Vin Rana told me that you have gone to talk to her what did she tells you then.
Scene freezes..
In Sam's hostel
Sam reaches the room
Sam sees her friends talking to each other at staring at her(in a funny way)
Sam: what happened guys why are looking at me like this
Her friends Kuchi nahi ya Sam ( with naughty smile )
Sam: kuchi toh hai Its okay I am very tried now.
Her friends : it will be there.
Sam: what do you mean
Her friends: is tej talked with you
Sam: haan how do you know?
Her friends happily whole collage knows
What he is telling you
Sam: kuch nahi he has come as I have complained about him . she is telling the whole thing to her friends . ( which is muted)
Her friends: what you complained to principal about him.
Sam: haan leave it ya I am going outside you want anything guys .
Her friends :nothing . ( Sam leaves) this girl na ( in a sad tone )
Scene shifts to tej's room
Tej: chill bros I have come with an idea listen Ten tells( which is muted)
Arivand: haan it is good idea
Rithvik: what good idea it is extraordinary idea. Tej your awsome man
Vin Rana: I can't do ya
Tej: why bhai
Vin Rana: you know Tej our family right.
Tej: nothing will happen ya. Relax
Rithvik: OK guys is it discussion over means we have to get our stomach fill first can you get something ( in a funny way)
Tej: I will get something for all. Are else Rithvik will eat all of them
Rihvik: bhai ( throws the nearby pillow)
Tej: OK what do you want
All 3 of them says anything.
Sam and Tej reaches the same restaurant
Sam asks shopkeeper to parcel the 2 dosa and 4 pizza
Tej: bhaiya 2 chapptis and 6 samsosa
Tej and Sam are standing next to each other
Shopkeeper asks tej for parcel na . Tej: Yes
Sam and Tej asks ice cream at same time
Sam and tej have a eyelock ( tu hi tu jamai raja title songs plays).
Shopkeeper asks the flavor
Tej and Sam at the same time Starberry
Tej and Sam laughs
Sam: you here ( with surprise tone)
Tej: yes for having food and you What are doing here at this hour
Sam: Same. And what do you mean at this hour. Hey hello now girls has become independent.( in a little rude way)
Tej: of course .but its too dark. I can acompany you till your hostel
Sam: thanks for your concern but no need I will go by myself.
Tej: OK have u disscused about the dance team with your friends are they ready?
Sam: oh not at yet. Have you arranged the boys.
Tej: yes I have arranged tomorrow I will introduce them to you. You too introduce your friends to me
Sam in mind voice; already there are in half pagal (mad) with you if I introduce to you them they will be fully mad with you.
Tej: did you say something?
Sam: no nothing. Sam thinks why I feel jealous for him.
Tej: OK can we go or stand still
Sam: Oh God its too late. I will you see tomorrow bye
Tej : ok aleast finish the ice cream and go
Sam: OK ( Sam eats Ice cream hurriedly)
Tej: slowly slowly sam
Sam leaves after eating the ice cream
Tej thinks I feel happy when Sam is near. is it love or what. Tej leaves for his room
Guys next episode will be more twist and turn .
The post My dream and mera dream (Episode 4) appeared first on Telly Updates.