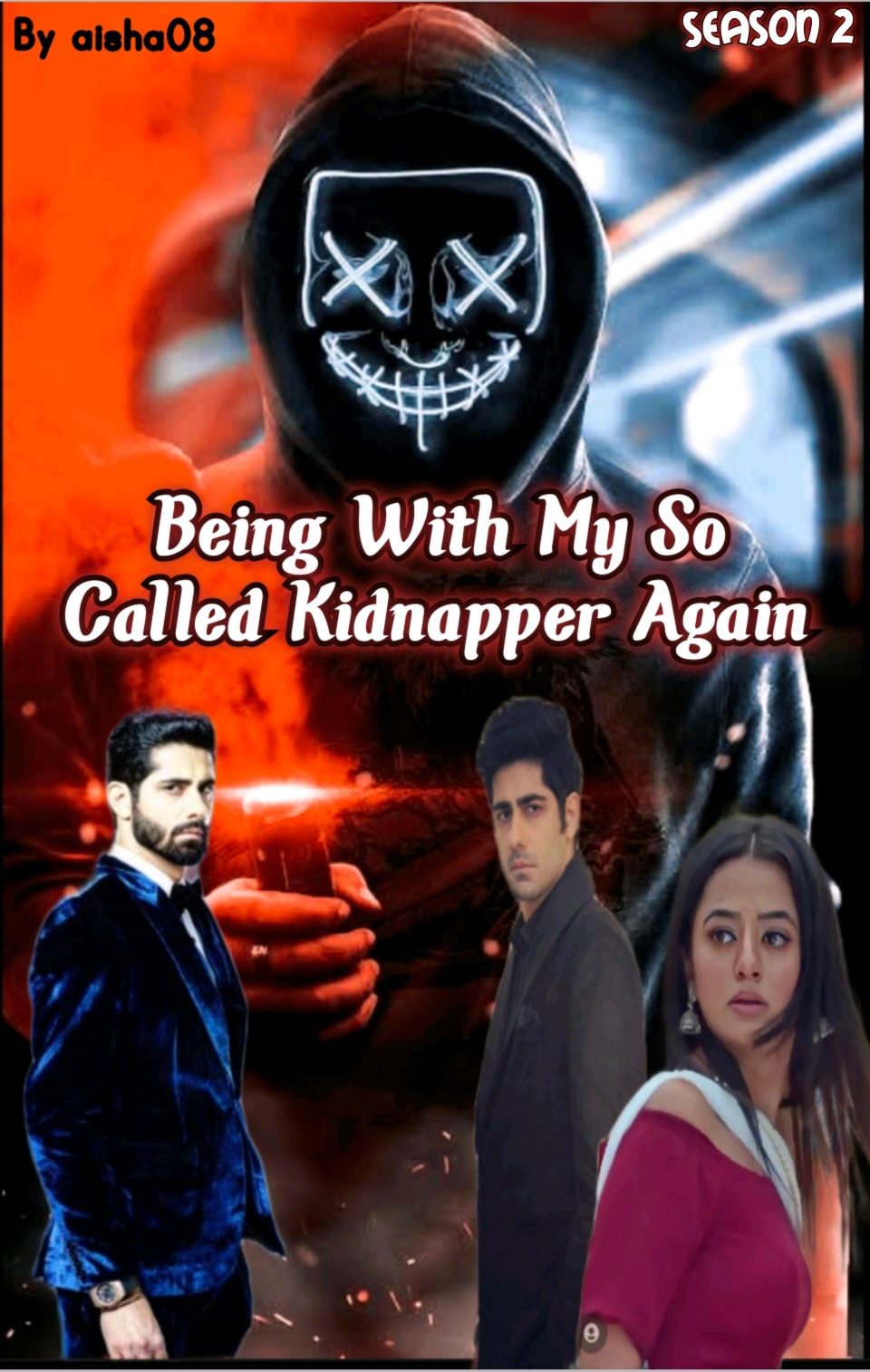 Hello peeepies aagyi me
Someone name @ishani commented she hates the book and she feels to vomit after reading this.. naam ishani h to kya kaam bhi ishani wale hi krogi dear

..
Let's start
Scene 1
1 week later
Night
Riddhima's pov
Its been one weak and me and vihan are going pretty well with each other
Although we didn't had that night again but sleeping in his arms became my daily routine now..
Right now i am cuddling with him on bed and thankfully pari is sleeping in her room
"What are u thinking barbie" asked vihan caressing my hairs..
"Why do u call me barbie vihu" i asked making patterns on his bare chest
" Becoz you are my doll..my barbie" he said pecking my forehead
I don't believe now that he can kidnap anyone
I strongly feel now that he did that for some reason may be someone forced him..
Like vansh was forced to kidnap me..
I will find that very soon..i also have to find my vansh..
Although i am scared thinking about what will happen when he will come and get to know about me and vihan..
"Well..you know pari is sleeping
" he said teasingly
I badly wanted to kiss the hell out of him..but i chose to tease him more deliberately
" So what vihan" asked i trying to be freaking normal and failed miserably as blood rushed through my cheeks
"Don't u know anything… you aren't that naive barbie" he said pulling me on him..
"Vihannnn" i whinned digging my head in his chest..
"Riddhima i love u so much.." he said in a serious tone and i could feel that intensity in his voice
"You are so cute vihu" i said pulling his cheeks..
"Don't do that..i hate when someone pulls my cheeks" he whinned like a kindergarten kid
" Awww..my vihu hate it too" i said teasingly pecking his cheek..
"I am not a kid that you keep pecking my cheek..my lips will be angry from u for this" he said sliding his hand inside my kurti giving shivers to my body
" You are my baby..baby" i said pecking his lips .
"Then let me show u what this baby can do" he teased me eyeing my lips..
" Pervert..sleep now" i ordered him strictly like a strick teacher
" I am pervert na..then let me be more shameless " he said tickling me
Pov ends
Vihan's pov
"Hahah..ha ha vihu chhodo na" my Barbie laughed wholeheartedly..
I just love when she laughs like this amd specially when the reason is me..
"Vihu your phone is ringing" she said innocently like a baby then only i realised my phone was ringing
Our teasing session halted but i was in no mood to let her go .
" Vihu..their must be an important call ..go and check" she forced me like a typical wife
I wish she would be my wife..i will have fullfill her hairline by vermilion daily..
I will have make her ready daily..i will have kept her like a princess..
"Will be back " i said kissing her forehead slightly
I got up from the bed holding my phone who was ringing continuously
My expression changed seeing the caller id..
"What the hell u were doing since so long" someone shouted from other side as soon as i picked the call
"I was sleeping" i said trying to lie..
" Keep that lie to urself..i have my eyes everywhere..just be in ur limits that will be good for u" shouted someone from other side and hanged the call..
I sighed in relief as the call got hanged
My whole life is a lie..then what's a big deal if i am lying everyday
Nothing is important to me than my barbie..
As far as she is with me..i don't need anything else..
"Coming jaan" i smiled turning towards her again who was waiting for me to take her in my embrace like a kid..
"Even pari is more mature than u" i teased her mockingly and she hitted my chest playfully
Although i love pari as my own daughter but what if riddhima will get pregnant by my baby..
How will it feel to hold my own blood in my hands one day..
He or she will call me dada..it will be my own blood..
I don't have anyone whom i can say mine..
Am i going too fast with her..she is still adjusting with me
But will she ever agree having baby with me..what if she will refuse..

"What are u thinking vihan..sleep na its late" riddhima said patting my forehead in her sleep..
"Good night jana" i said pecking her forehead and didn't realise when sleep engulfed me..
Pov ends
Scene 2
Next day morning
Riddhima's pov
"Ummm!!its looking amazing" i said enhaling the aroma of freshly made halwa..
I specially made this halwa for vihan.. its his favourite..
" Done" i exclaimed sprinkling some dry fruits on it..
"Kon hai …"i shouted peeking from window
Why did i feel that someone was stalking me..
"Good morning honeypie" said vihan huskily hugging me from back
Huff!! This man scared me..
"Good morning" i said smiling towards him akwardly
He and his nicknames..uff..he just pissed me off since one week giving weird nicknames..
Now i felt how my vanshu used to feel when i used to give him that ajibo garib nicknames
"I made sweet for u" i said pecking his cheek
" But i want my sweet" he said eyeing my lips..
Gosh!! He became so lovey dovey now..keep chanting me babu shona dhaniya pudina..
I specifically hate that "mele babu ne thana thaya"
"Shut up..u became so pervert now" i said passing a angry glare to him..
"Yeah..in ur love" He said smiling cheekly
"You love me this much vihan" i asked in a serious tone..
How can he love me this much and more than me..
"I can die for u riddhima" he said biting my earlobe and a shiver ran down my spine sensing the intensity in his voice..
"Landline is ringing barbie" he said and letted me go..
I don't have any cell of mine..he didn't allow me ..
Only a landline which i can use but the irony is for whom i will use..
"Yes hello" i said picking up the call..
My hands started shaking..i got rooted at my spot..
"Vanshh!!" I gasped and the hold on the landline got more tightened..
Pov ends
Done done dana done

Bp ki Machine du agr kisi ka bdh gya ho to

Comments tapka dena
Lob u all
The post Being with my so called kidnapper again # chapter 10 appeared first on Telly Updates.