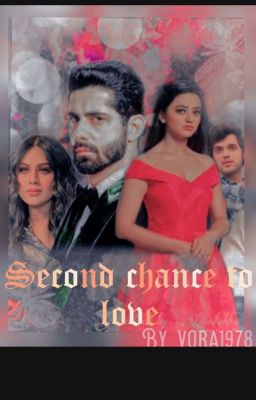 Hola guys!!
I hope you all are doing well so here is the new update let's start…
---
"Riddhima's POV"
Ridhima was lying in her room thinking about the incidents of whole day.
Ridhima's POV
Today was a very special and joyful dayI had my baby shower I was extremely happy and it's reason was not only my baby shower but sia's recovering too yup I know sia recovered as I myself treated her and made sure that she get best care.
Everything was decorated heavenly I decended from the stairs me and rey were staring at each other raisinghanias were also present there they were shocked and few were burning with jealousy, ya u took it right am talking about the great vansh raisinghania .
He was hell angry and jealous I still have an affect on him but I don't care as I don't have anything for him nor its love neither it's anything else but ya I hate him because of him I lost my first baby .
Because of him today my baby is not with me I will not spare him I will destroy him but not now in the correct time.
The baby shower rituals started everyone came and blessed us and aur baby .
I was extremely happy maa bhabhi and masi maa danced infact everyone danced we enjoyed alot .
I was very happy to see my family smiling and happy. Then it was mine turn I danced on tak taki niharu' for my small one and then me and rey performed on "mere sohneya" while performing everyone was clapping and happy but some people were not so interested in it and one pair of eyes were spitting jealousy. I don't care.
After dance now came raisinghanias for blessing us or say insulting me but they were not successful I gave a tight answer to ishaani and for Ahana mom was enough she just slapped her ohh god I was very happy to see both the b*t*hes getting insulted badly . She was forced by mom to ask for an apology from me .
After all this drama I received a call from dr he informed me that sia has regained her conciousness I asked him to inform vansh and also told to update me with every information.
As I knew that there would be a great drama now as that dramatic family lives creating ruckus.
Dadi informed maa that they were leaving due to important work but I knew they were going to hospital for seeing sia . I smirked victoriously as I know ab tamasha hoga.
Guests left towards their respective houses and I went towards my room to change when I received a video it had all the drama after raisinghanias reached hospital I was very happy to see vansh all quite and shocked and dadi slapped vansh I was happy but suddenly I an earge of killing chachi came in my mind when she commented on my character how dare she say this is not Rey's kid .
But no worries I will show to each and every raisinghania there place.
we all gathered in dinning hall for aur dinner where all started teasing me.
I got angry I moved towards my room when my phone rang a smile crept in my face seeing the caller ID .
I picked up the call and my sweetheart was there I was angry with her as she didn't came for baby shower but she informed me she'll come tomorrow.. yayy am happy but rey must be worried as now he have to do lots of hardwork to maake me happy…
My chain of thoughts were broken when I felt two arms back hugging me I know who's hands it is …
Ridhima's POV ends
Ridhima jerked and got up sat on the bed
Rey-mishti abhi tak naraz ho?
(Still angry on me?)
She looked on the other side trying to avoid her handsome husband..
Rey- ridhuuu please na ab man bhi jau u urself tell Don't u want a cute little princess?
Ridhima- it's not like that I don't want baby girl the thing is I want a boy too and cutely pouted.
Rehaan chuckled seeing her antics
Rehaan- don't worry jaan soon we'll have aur cricket team and giggled
A pretty smile appeared on ridhima's face too
he leaned towards her and brushed his lips on her her eyes widened. He parted lips he was about to move his head when ridhima grabbed him and kissed him. After a good five minutes both parted and she again frowned .
Rey – hey bhagwan now what??
Ridhima- I want to eat ice cream….
Rey – what ice cream it's 12:30 at night ridhu where will we get it now??
Ridhima- its not my problem I want to eat ice cream anyhow otherwise sleep in guest room for a month..
Rey-what a month without u ohh god it's not possible ok baba u won let's go..
Ridhima clapped in excitement like a small baby….
Rehan smiled seeing her.
Rey- common now don't you want to go??, ok lets sleep..
Ridhima- no no jaana hai chalo..
They both went towards the street were they would find icecream…
They saw a kulfi wala and stopped the car and parked it .
They came out if car and went near the kulfi joint
Ridhima- bhaiya 3 Kesar pista.
Rey- Ridhima 3 kiske liye we r too
Ridhima- hayad tum bhul rahe ho ab hum do nahi teen hai …
She frowned and said
hawww see baby papa forgot you…
Rey-ohh god how can I forget my chutki
Ridhima frowned…. while Rehaan chuckled..
Vendor gave them icecream they both were giggling and chuckling while Rehaan's whole kulfi melted in staring her beautiful pregnant wife..
While two pairs of eyes were literally burning with jealousy……
****************************
Precap
Hey vansh why don't you and your family come to our palace for a vacation…. Said Rehaan…
Ya sure we all will come…said vansh in a exited tone…
_____________________________________
"Ridhima I got to know everything am really sorry please forgive me come back " vansh spoke with guilt
What come back to you come back to the person who killed my baby who planned my accident???
***********************
Hey guys that's it for today I hope you all liked it and do share your views and suggestions with me it motivates me to write more.
Thank you so much for your love and support keep supporting like this guys love you all.
Your writer
Krisha


The post Second Chance To Love – Ishq Mein Marjawan (Chapter- 13) appeared first on Telly Updates.