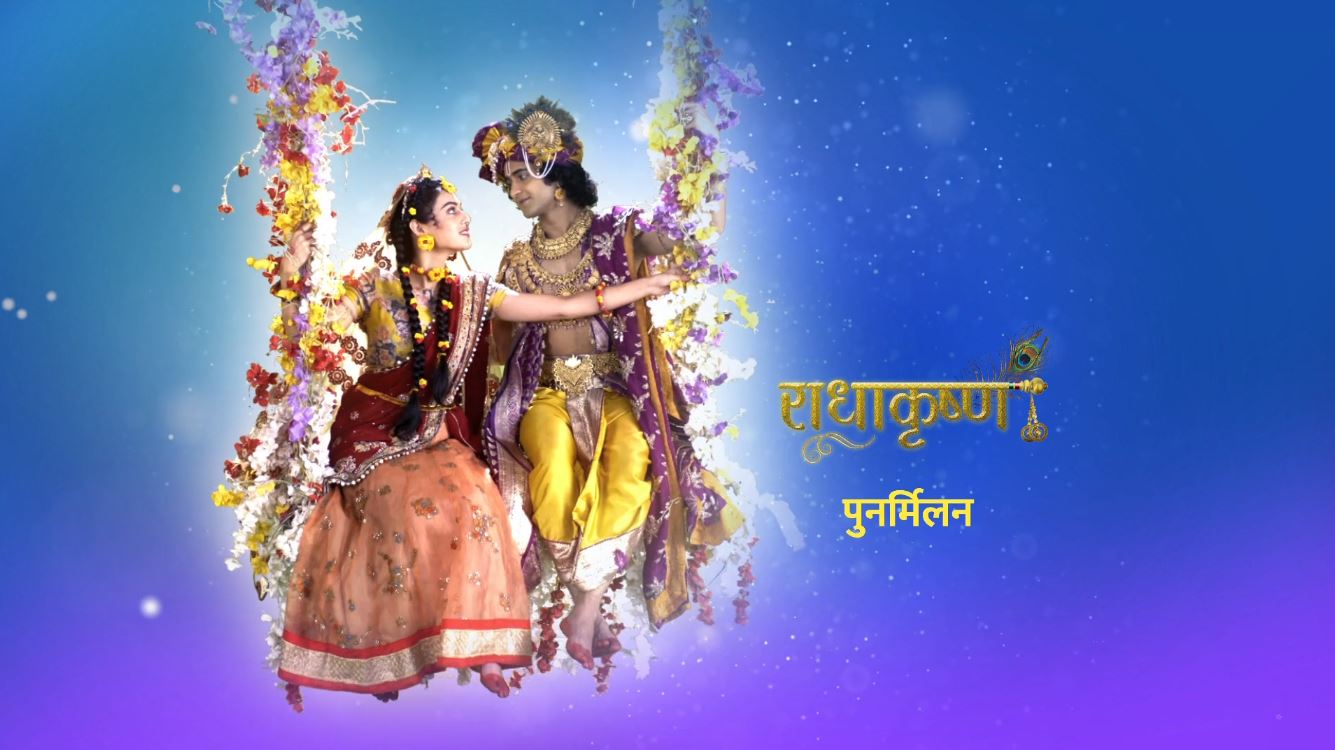 RadhaKrishn 25th November 2021 Written Episode, Written Update on TellyUpdates.com
Radha tells Krishna that she enjoyed their dance as it would be an epic in Gopis' lives. Krishna says she is right. She asks till when Vidhurath will wander searching him. Vidhurath reaches Shalv's palace and calls Shukracharya to emerge and give him a plan to win over Krishna. Shalv says Shukracharya himself is defeated by Krishna many times and is hiding somewhere in Patal lok. Shukracharya emerges and says he cannot help him anymore and disappears again. Vidhurath says he will free Krishna from his oath and will return Mahadev's boon. Shalv tries to stop him in vain.
Vidhurath reaches Mahadev and requests him to take back his boon. Mahadev says he gives boon for the betterment of world and not to wrongly harm anyone. Vidhurath requests to respect his meditation and prayers and free him from his boon. Mahadev throws a rope in front of him and asks him to entangle its knot holding only 1 side of it. Vidhurath tries but fails. Mahadev says he should seek Krishna's forgiveness to free himself from this boon. Vidhurath thinks why should he seek Krishna's forgiveness when he is so powerful and breaks a big stone with one blow. He then seeks Krishna forgiveness and asks him to emerge and clear him off boon. Krishna emerges. Vidhurath requests to forgive him and free him from boon. Krishna agrees and says their paths are different now. Vidhurath says he will dare not cross his path again and leaves.
Devi Gauri tells Mahadev that Vidhurath is free from his boon at last. Mahadev says not from his death and asks her to wait and watch. Vidhurath reaches Shukracharya and requests him to show where Krishna is right now. Shukracharya warns him of dire consequences if he goes behind Krishna and shows him Krishna's location via his superpowers. Radha and Krishna reach outside Dwarka. Radha says she is eager to meet her dear ones. Krishna noticing Balram says not Balram though. Balram walks to him and says he knows he is joking. Krishna hugs him. They all 3 head towards Dwarka when Vidhurath emerges and attacks Krishna from behind. Krishna escapes. Vidhurath says he has boon to win every battle, so he will kill Krishna now. He tries to attack Radha to make Krishna weak. Krishna gets his sudarshan chakra and beheads Vidhurath after a long verbal exchange.
Precap: Krishna tells Radha that her life is the source for his love. Shukracharya determines to kill Radha. Krishna thinks Radha's end is his end.
Update Credit to: MA
The post RadhaKrishn 25th November 2021 Written Episode Update: Krishna Kills Vidhurath appeared first on Telly Updates.