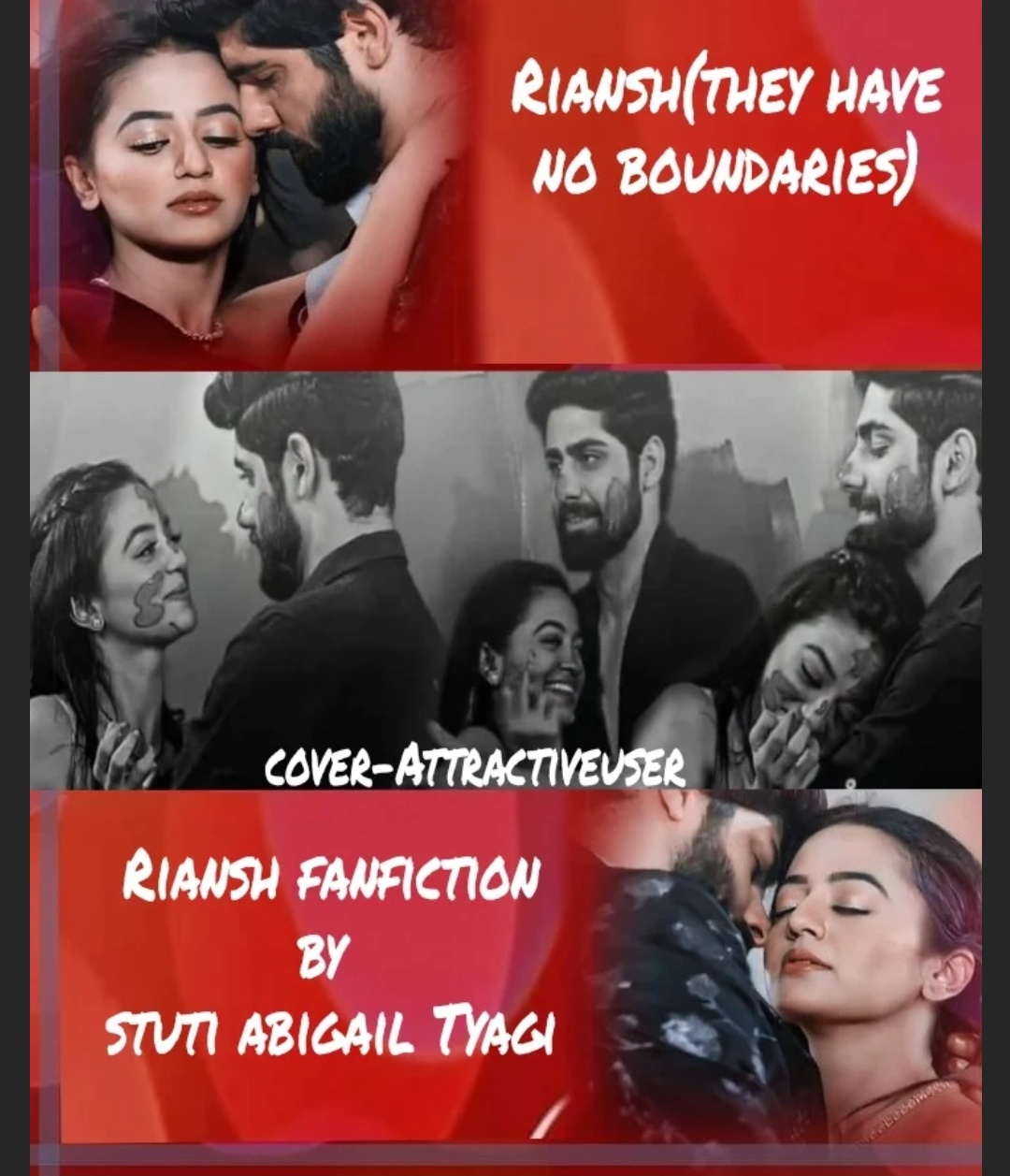 As many of you were excited for reading about Riddhima's meet with Vansh's family so posting this early. Now next episode can be on Thursday directly or depends on my time and mood

Till then enjoy!
Episode Starts with:
Raichand Palace: Author's POV;
Riddhima got up in morning only to find herself sleeping alone in her room, she got up and looked around thinking..
Riddhima: Mr Raisinghania, I'll kill you someday for this behaviour, when you dropped me back home? When you left? Uff! He'll make me go crazy, but honestly I'm crazy for him

(slapping her head) Shit! Today I'll be meeting his family and then he'll teach me for that blo*dy test. Day is hectic Princess, get started.
(Thinking so Riddhima got up and heard a knock at her room door, she said..)
Riddhima: Come in.
Maid: Ma'am, Abhay Sir and Piya ma'am have gone for some business meeting, so they asked to inform you as you were sleeping. They'll be home by evening. Kindly have this breakfast!
Riddhima: Fine keep here and go, also please send Mrs. Percy.
(Mrs. Percy is Riddhima's personal care taker, whenever Abhay and Piya are in office. As the maid leaves Mrs. Percy enters and says..)
Mrs. Percy: Sorry Cocoa! I couldn't bring breakfast as I came late today.
Riddhima: that's fine

I'll have this breakfast and leave to a friend's house.
Mrs. Percy: Apologies to ask but Why you have to go?
Riddhima: Wo..woh actually I need to study for my test and my friend will teach me. Maths you know na
Mrs. Percy: Fine Ma'am.
Riddhima: Mrs. Percy (glaring)
Mrs. Percy: Sorry Cocoa

(Meanwhile in VR Mansion, Vansh assembled everyone in the hall,they all were seated like obedient students, he came and said..)
VR Mansion:
Vansh: So today Riddhima is coming to meet you all. Please be really nice and normal to her, don't make her feel scared or upset. Don't discuss anything regarding the ARTHALAHU to her. She's innocent and unaware about that. Siya be comfortable with her, Mom, Dad show her pe love, Angre respect her, and Aryan you stay away from her or else learn to control your thirst ASAP. She's just 16+ please behave politely with her, she's brought up like a Princess, rather she calls herself a Princess. She might should Childish but she's not arrogant but the sweetest so..
All(unison): We'll be very good to her!
Vansh: That's great. I'm going to bring her. Angre get the car.
(Vansh and Angre left, the entire family was excited to Meet Riddhima, they wanted to see what does Riddhima has that she melted a beast's heart.. Riddhima ate her breakfast, took bath and got all glamed up in a Lemon Yellow, Net boat Neckline, knee length and well pleated dress. She parted her hair in two halves tucked them half each side and kept the rest open with light curls falling till her waist. Donned up in light pink lip gloss, giving eyes just a mild eyeliner, she heard a car horn, Riddhima picked her phone and went towards the car, as soon as she saw Vansh, she immediately ran and hugged him hanging around his neck, Vansh got her down and said My Sweetheart looks gorgeous, Riddhima blushed and asked pointing at Angre..)
Riddhima: Who's he? I saw him that day also when you were leaving.
Vansh: He's my PA, and my best friend too; Angre.
Riddhima: (instantly giving him a HiFi) Hey Angre bhaiya.
Angre: Hello Bhabhi. (Thinking) she's actually a child.
Riddhima: Come on let's go, I'm dying to meet your family, I took two hours to get ready, but I'm tensed will they like me?
Vansh: So you are tensed not because you are going to meet a VAMPIRE
Family but because you think they'll not like you. Exactly but they'll love you.
Riddhima: Really? Then let's go.
(Riddhima, Angre and Vansh drove to VR Mansion, they reached there, Trio got out of the car, they got inside the MANSION and his family said..)
VR Mansion:
All(unison): WELCOME

(Riddhima was so happy and excited that she went and hugged all of them, they too got attached to her and shared a group hug. Vansh got emotional, he said..)
Vansh: Me and Angre are also part of this family.
Riddhima: (breaking the group hug) Well let me are you?

No


! Now I have two families. I'm so happy.
Aryan: Dear, well your smell and blood is actually tempting.
Siya: And her skin so warm and fresh just like a prey…aaaa I mean Princess or Angel.
Vansh: Stop scaring her
Riddhima: I'm not scared and you know it very well. And Siya di you guessed it right I'm a Princess of my Raichand Palace. And Aryan Bhai, whenever you feel like eating me just breathe in and out and get me off your sight

(Eveyone laughed, Uma aksed..)
Uma: So Riddhima will you eat something?
Riddhima: actually i had because I know you all don't cook or eat anything except animals and their blood.
Ajay: That's good you are aware of everything dear, but we need a promise from you, that you won't discuss our reality with anyone outside. Not your parents, your friends no one.
Riddhima: I swear on my Love Sir! Don't worry about that.
Uma: because if it happens dear then..
Riddhima: I'll become all of yours' Meal for the day!
(Everyone laughed hard, Vansh adored her baby Sweetheart, that how she mixed well with his unsual family, but everyone turns serious..)
Episode Ends!
Precap: STUDYING OR ROMANCING??
Tell me your theories that "What happened and why everyone turned serious?"
Hope you all liked it. Suggestions, corrections and appreciations are needed in the comment section below

Thnqu

keep supporting

Stay safe and healthy
All!
The post RIANSH (They Have No Boundaries) E18 (FAMILY MEET) appeared first on Telly Updates.